What's removable in Windows 7 7048
A little more than just Internet Explorer 8 is removable in Windows 7 build 7048. This build allow you to remove Internet Explorer 8, Windows DVD Maker, Windows Media Center, Windows Media Player (no more N editions, I presume) and even Windows Search: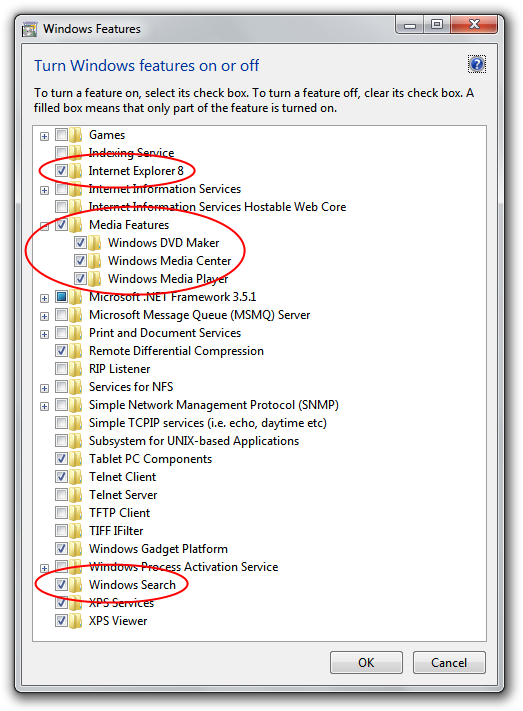 Given that Windows 7 Enterprise edition will be a superset of Home and Professional, being able to remove these components will be especially welcome for organisations deploying Enterprise edition .
AeroXperience has more on removing Internet Explorer 8 which apparently only removes the IEXPLORE executable; however completely removing Internet Explorer would break compatibility with many applications, so I think calls for being able to remove all traces of IE are just un-realistic.