Get Ready Now To Deploy Internet Explorer 8
Unless you're hell bent on deploying Firefox in your corporate environment (and managing it with Group Policy), here are some reasons why you should plan for Internet Explorer 8 now and deploy it when the final version is released:
Compatibility View mode will ensure those internal web applications don't break. Intranet sites are displayed Compatibility View mode by default.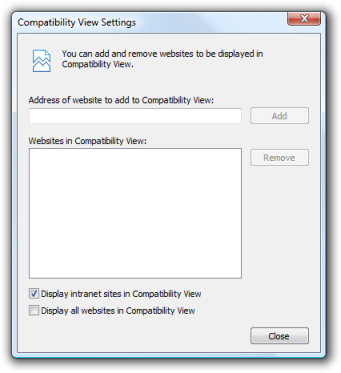 It's also really simple for users to enable Compatibility View with the Compatibility View button
There are more than 100 new Group Policy settings added for Internet Explorer 8
DEP is turned on by default for Internet Explorer 8. DEP helps to improve security for ActiveX controls
You can enforce the SmartScreen Filter to block access to malicious sites and downloads. Great for those laptop users accessing the Internet outside of your network
Loosely-Coupled IE and Automatic Crash Recovery will help make happy users
Developer tools are included to help your devs work with their web sites
Internet Explorer 8 can be slipstreamed into your Windows XP/2003 or Windows Vista/2008 images for faster deployment
For complete information on IE 8 for the enterprise check out this document: Windows Internet Explorer 8 Beta 2: Technology Overview for Enterprise and IT Pros. You might also be interested in the Windows Internet Explorer 8 Beta 2 Release Notes as well as the Internet Explorer Administration Kit 8 Beta (direct link to the Internet Explorer Administration Kit 8 installer).
Update: Mary-Jo Foley has more details on IE 8 features for the Enterprise.