App-V 5 FAQ: What is Microsoft Application Virtualization 5?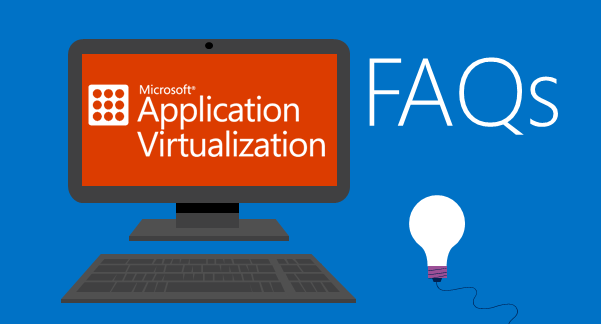 This article is part of the Microsoft Application Virtualization 5 FAQ series.
Microsoft Application Virtualization (App-V) is an application delivery solution that enables applications to be delivered to and executed on a Windows instance without being installed.
App-V doesn't change where an application is executed - applications still run in the same location. A Windows instance can be on a local physical device, a virtual desktop in running in the data centre, or a Remote Desktop Session Host.
Application Virtualization provides a number of benefits:
Reduces the amount of time it takes to deliver applications to users - in many cases application delivery times are reduced to minutes. Removing the need to install an application simplifies delivery by reducing conflicts and avoiding reboots.
Allows applications that might normally conflict to run on the same instance of Windows by provide a layer of isolation between Windows and applications delivered with App-V
Helps to simplify gold images by enabling applications to be streamed to Windows desktops
App-V has 3 main components:
The App-V Sequencer - the Sequencer enables an IT professional to capture the installation of an application and turn that into an App-V package
The App-V Client - the Client enables App-V packages to be delivered to Windows desktops where the applications contained in those packages are executed, just like they would be if they were installed
The App-V Server - the Server is enables the delivery of App-V packages to Windows desktops where the App-V client is installed. The App-V Server consists of a number of components that allow for the publishing and authorizing of users or desktops to stream App-V packages. There are a number of ways to deploy App-V packages, so the App-V Server is an optional component of App-V
Designing and implementing App-V requires understanding your application portfolio, your method of delivering Windows desktops to users and understanding how the different delivery mechanisms for App-V will fit within your environment.
Additional Resources
Previously