Hands off my gold image! – Video: Windows 8 zero-touch deployment
Here's another demo that I showed during my Geek Speak Live session at Citrix Synergy 2013 at Anaheim yesterday.
In a 45 minute session on MDT and automating gold image deployments there's not enough time for such a large topic, so perhaps I should have dropped this one; however this is interesting nonetheless. Using PowerShell to drive Hyper-V and MDT, this demo shows a full Windows 8 deployment from start to ready for user logon. This approach might be useful for persistent virtual desktops, or with a little more effort, using the image in a XenDesktop 7 desktop catalog created with PowerShell.
Here's a flow chart that gives an overview of what the script does: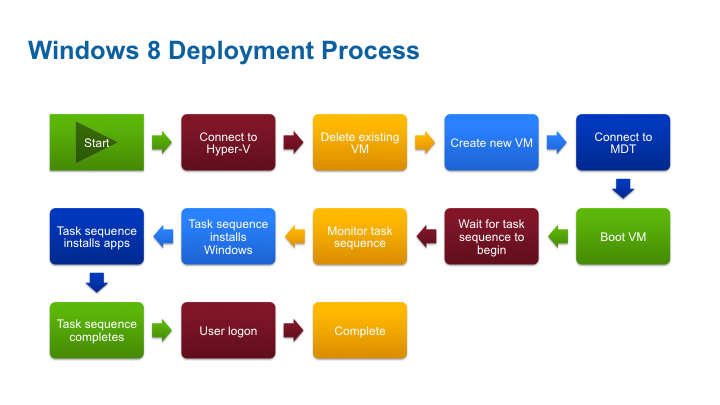 The video is available in HD resolution (720) so you can see the full details.