Adobe Customisation Wizard 9 Available
Adobe have made the Adobe Customisation Wizard 9 available for download for use with deploying Acrobat and Reader 9 applications.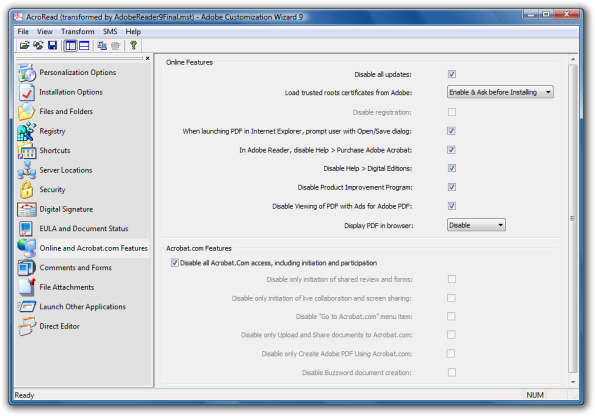 Good news is that this allows you to disable the Adobe Product Improvement Program window that some people have been having trouble disabling. I'm now in the process of updating my post on deploying Adobe Reader 9.